Our chefs specialize in creating great tasting foods designed for broad consumer appeal
Fresh Salads
Our USDA food manufacturing plant operates seven days a week to help ensure the freshest on time food. We are built to do the little things that make a difference in producing great tasting products. We fresh grill and cook our meats and poultry daily, we bake our house made garlic croutons, and micro process vegetables, produce, and fresh herbs. You can see AND taste the difference.
Fresh Wraps and Pizzas
Your customers love fresh and our fresh wraps and pizzas are top of the line in quality and taste.
Fresh Grilling
Always fresh chicken and meats, always fresh real flame grilling by our grill masters, makes for the very best tasting chicken in the land. We offer a variety of custom made flavors and styles that will work perfect for your clientele.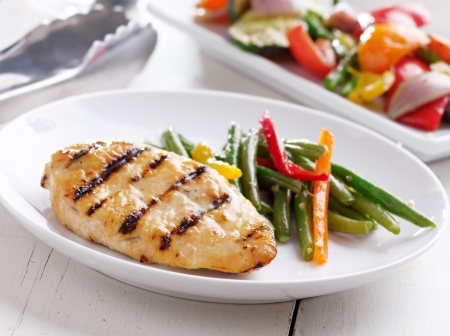 Ready to Eat Center of the Plate Meals
Our chefs shine when it comes to designing cutting edge food that will tantalize your taste buds.
Custom Programs
We specialize in customizing creative programs for Private Label Fresh Food Manufacturing. From the creation of the dish to the finishing touches and daily production – give us a call.